U-KISS FINALLY WON 1ST ON A MUSIC SHOW!
6:58 PM
BGJLFBDSXBVKDFJSKDHFSLDFSDBNDCJSFJHFDLSHFSDBF,NDBMNBFGNDFKGJSHFJHSDFDSHKFJSDK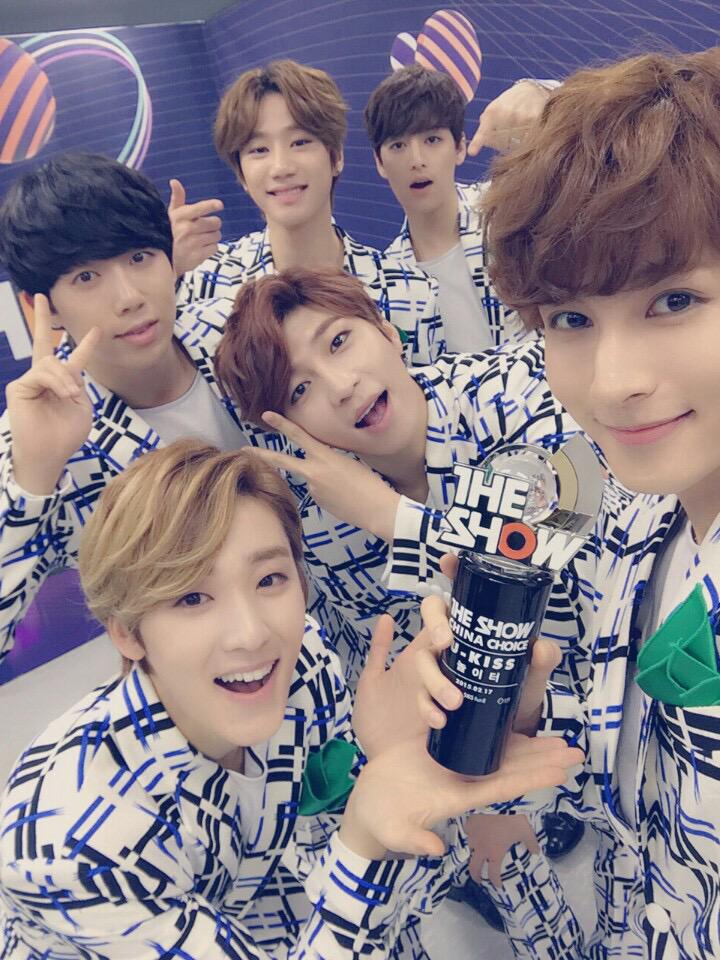 OH MY GASH.
I seriously can't describe how i'm feeling. They won. They did it. First time since debut! First win in EIGHT years!
I've been waiting for this moment ever since I became a k-pop fan, and I can't believe this actually happened. WHY HASN'T THE INTERNET EXPLODED?! THIS IS LIKE DICAPRIO WINNING AN OSCAR! GUUUYYYYSSSS!
Seriously now, they won 1st on MTV the show, I don't know the details but I do know that this just made my day....actually it probably made the whole year. 2015, the year U-KISS finally won.
However, this isn't how I imagined. Yes, I am crying but
this video
was not what I imagined their reaction to be :P I think they already knew, and their emotional time was done backstage. BUT I WANTED TO CRY WITH THEM!!!!!
Another thing, it is a pity that they couldn't enjoy this overwhelming moment with AJ. Too bad he's studying, but i'm sure he's just as emotional and happy. May this win be the first to many! I also hope that this award will lead to their trophy on one of the Big 3 music shows.
So yeah, short post, but VERY necessary. If you are reading this, PLEASE FREAK OUT! THEY JUST WON, DO YOU HEAR ME? THEY JUST WON. *Endless stream of feels flowing from my eyes*
I love you U-Kiss. Thank you for being amazing. Thank you to all the Kiss-Mes who made this happen, I love you guys too <3