First Time Dying My Stubborn Asian Hair
12:14 AM
So this post is a bit more personal than general, it's about my experience on dying my hair for the first time! If you have thick and black hair that is impossible to dye, STICK WITH ME! Cuz I feel you.....



So a little introduction on my hair:
My hair is a very very very VERY dark colour. It's just jet black. No pretty undertones, no nothing. On top of that, it is SUPER thick, and I have A LOT of it. You know how people tend to want to volumize their hair? Yes, I don't do that, in fact, I want to tame volume.....If you need some, PLEASE, TAKE SOME OF MINE. Seriously though, my hair is so thick and dark, it's like a black hole.
Why did I decide to dye my hair?
I decided to dye my hair because I felt like changing, and I knew that sooner or later I would do it, so why not sooner? The sooner I dye it, the sooner i'll know more about hair colouring, and the sooner i'll be able to do it myself.
What colour did I want to dye to?
At first I had a ton of ideas. Pastel, blonde, california, ombre.....you name it, I thought it! However, I thought a darkish reddish mahogany would be the most suitable, since my mum has this hair colour and it suits her, so nothing could go wrong.
Which hair dye did I use?
I decided to use a box dye, because they are cheaper, easier and more convenient. Some of them are also way less damaging to the hair. Mine was L'oreal's excellence creme, in shade 6.66 (oooohh, diabolic!)
(I might do a separate review of this product.)
So here I am, super happy about FINALLY changing my virgin hair as my experienced mummy helps me dye my hair:
And here I am again, after seeing the result.....
My hair had hardly changed. The dye just didn't take on most part of my hair! It was slightly noticeable on the roots, but on the rest of the hair, it was just black. A little less black, but it was black.
TBH THO, I was expecting it. My mum and my aunties had warned me from their past experiences and that "Dying asian hair is mission impossible"
(How my hair looked when the sun shined on it)
I was super happy with the colour on the roots though, because it was just the perfect shade of red that I wanted! My hair looked great on the sun, but indoors there weren't any noticeable changes.
So yeah, overall I was happy, but not entirely satisfied. So I thought about dying my hair a second time, but I wasn't sure if I wanted to do it at a salon or bye another box dye.
I opted with the salon, since it is the place my mum always goes to, and the dye always takes on her hair. So this morning, I went to the salon to get my hair a second layer of red gorgeousness....and this is the result!
I love the colour! The redness changes according to the lighting.
HOWEVER..... it still looks black indoors.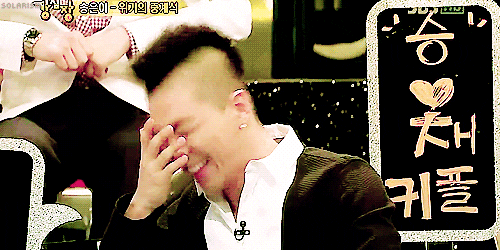 I don't mind though, it does give my hair a certain mystery :P Black indoors and reddish outdoors.
I have heard from some people that for Asian hair, you have to dye it about 4 times for the colour to properly take. Some just bleach it, but I would rather not. For the meanwhile, i'm quite content with how it is now.
So my hair went from jet black
To a little red on the roots
To a little less black
In about a week.
Now, i'm just going to treat it well, so that I can dye it again in the future. Asian hair sure is hard to deal with, especially mine.....I'm happy though, because the more I dye my hair the more the colours will start to show, which means that i've been through the toughest stages of dying very dark hair :P
How was your first time? Mine was disappointing at first, but very pleasant at the end. I'm definitely going to try again. Share your first time if you have had it already, and if not, good luck and use protection! Yes, use gloves, otherwise your hands will get stained :P ahahaha, dirty jokes cans be so funny.
Thank you for reading! XOXO